Tender For Audit Services as from the financial year commencing 1st January 2021 and for the following four financial years
Welcome to the website of Rohfund Global Sicav Plc, a collective investment scheme established as a multi-fund investment company with variable share capital. The company is registered in Malta, and is licensed by the Malta Financial Services Authority as an Alternative Investment Fund scheme (AIFMD Compliant).
The scheme consists of separate classes or groups of classes of shares constituting individual sub-funds, each constituting a separate patrimony. Currently the scheme has two open-ended sub-funds, the RohFund Income Fund that issues Class B Non-Voting Distribution Shares and the RohFund Growth Fund that issues Class C Non-Voting Accumulation Shares. The Class A shares have been issued to the founder and voting shareholders, namely Messrs. Hubert Rosenberg and Rohfin AG
All current sub-funds of the scheme have been approved for primary listing by the Maltese Listing Authority, and have been admitted to the primary list at the Malta Stock Exchange.
This website will provide you with information on the scheme, its sub-funds, the parties involved and other information and documentation. The scheme, the company and its board of directors accept no responsibility for the accuracy or completeness of this website and expressly disclaims any liability whatsoever for any loss howsoever arising from or in reliance upon the whole or any part of the contents of this website.
---
Disclaimer | Privacy Policy | Risks | Links | Contact us
Rohfund Income Fund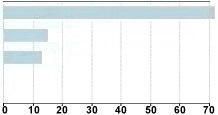 33.59% Equities & similar positions/Alternative Investments
12.16% Cash & Short-Term Investments
54.25% Bonds & similar positions

---
Rohfund Growth Fund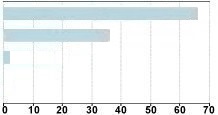 80.41% Equities & similar positions/Alternative Investments
12.94% Cash & Short-Term Investments
6.65% Bonds & similar positions

---
Rohfund Absolute Return Fund
NAV 31/08/2021 - Eur35.4031
---
Rohfund Taro Fund
NAV 31/08/2021 - Eur97.7945